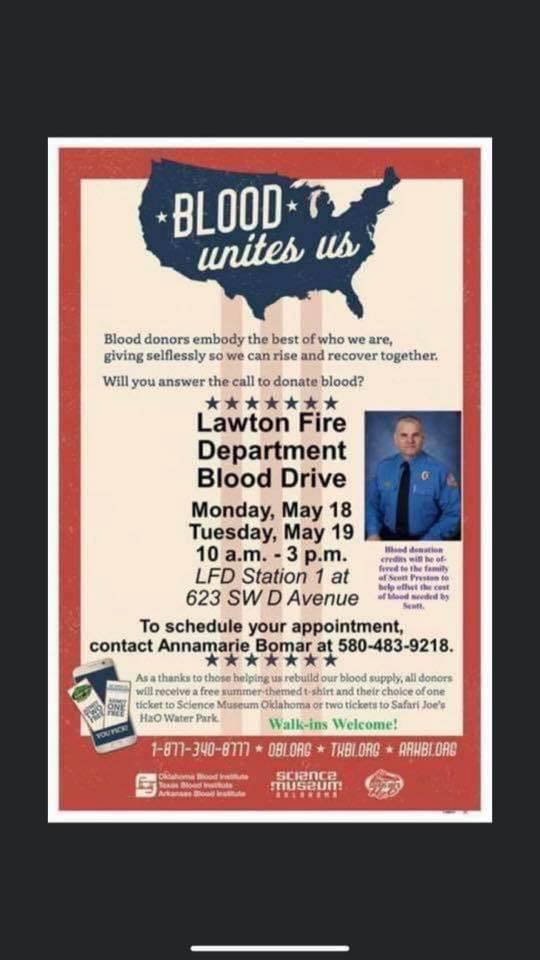 We Were Proud To Support Lawton Fire Department Recent Blood Drive.
May 18 and 19, 2020
Bill Miller and Noble Heating and Air Conditioning are proud of our staff and technicians to have participated in Lawton Fire Department's recent "Blood Unites Us" Blood Drive. The blood drive was on Monday, May 18, and Tuesday, May 19 at LFD Station 1 on 623 SW D Avenue in Lawton.
Lawton Firefighters Go Above and Beyond
May 18, 2020
Lawton Firefighters are known to go far above and beyond for our Lawton community in saving lives. And now they were asking for the same for one of their own. They were asking for blood.
After an injury in April, firefighter Scott Preston was at the brink of death. He started developing blood clots from his feet all the way up. While he was in the hospital he began experiencing more complications. He suffered a muscle tear which caused internal bleeding. Scott was in dire need of blood. He needed 13 units to be exact.
His wife Monique Preston, says that at one point they didn't know if Scott would make it through the night. Monique said "All I did was start reaching out and asking for prayers."
Scott made it through surgery with a 50 percent chance of surviving the next 48 hours. But, survive he did.
After Scott was released from the hospital, the Lawton Police Department escorted him home parade style.
Fire Department Hosts Blood Drive To Help Offset The Cost Of The Blood Transfusions.
The blood drive was a success. We were proud to have been a part of it.
If you missed the Blood Drive you can still give in Scott's name at the Oklahoma Blood Institute. All donations will be greatly appreciated.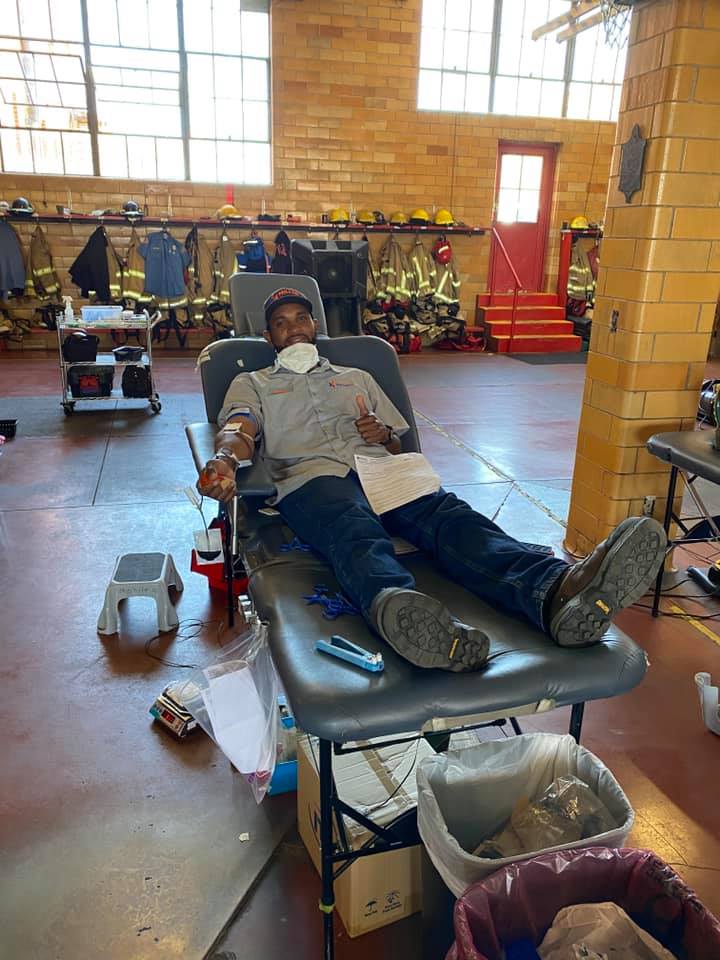 We are proud of our guys!